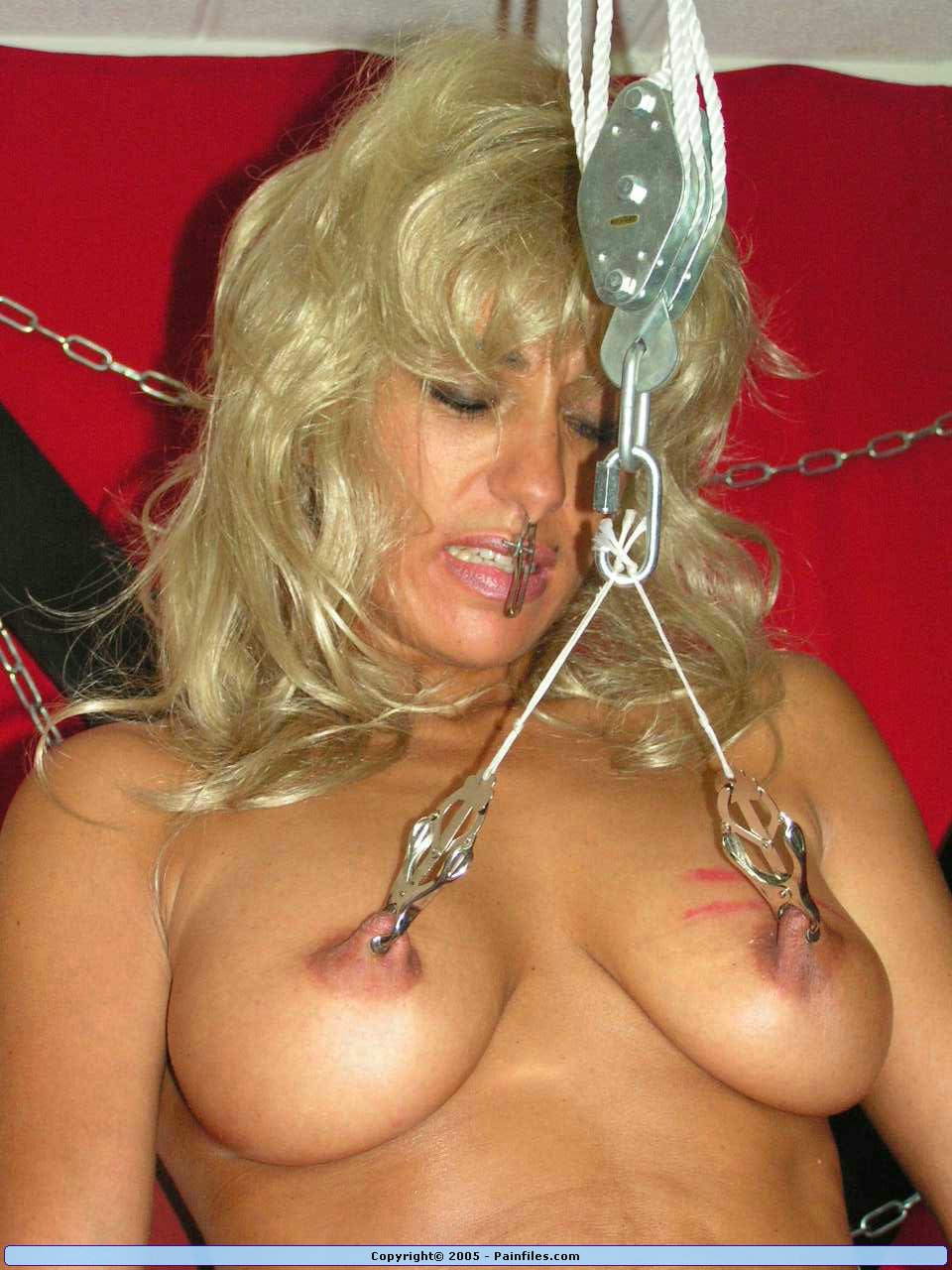 Exotic Amateur Slave at ThePainFiles.com Amateur BDSM Videos with clamped and chained nose, metal clamped nipples and private dungeon fetishes. The longhaired mixed race slave girl is tied to a chair in the punishment room and tormented with clover clamps.
Kinky amateur slave tortures with metal clover clamps, chains and bondage. Exotic Amateur Slave in BDSM.
See more amateur BDSM at The Pain Files in exclusive fetish films!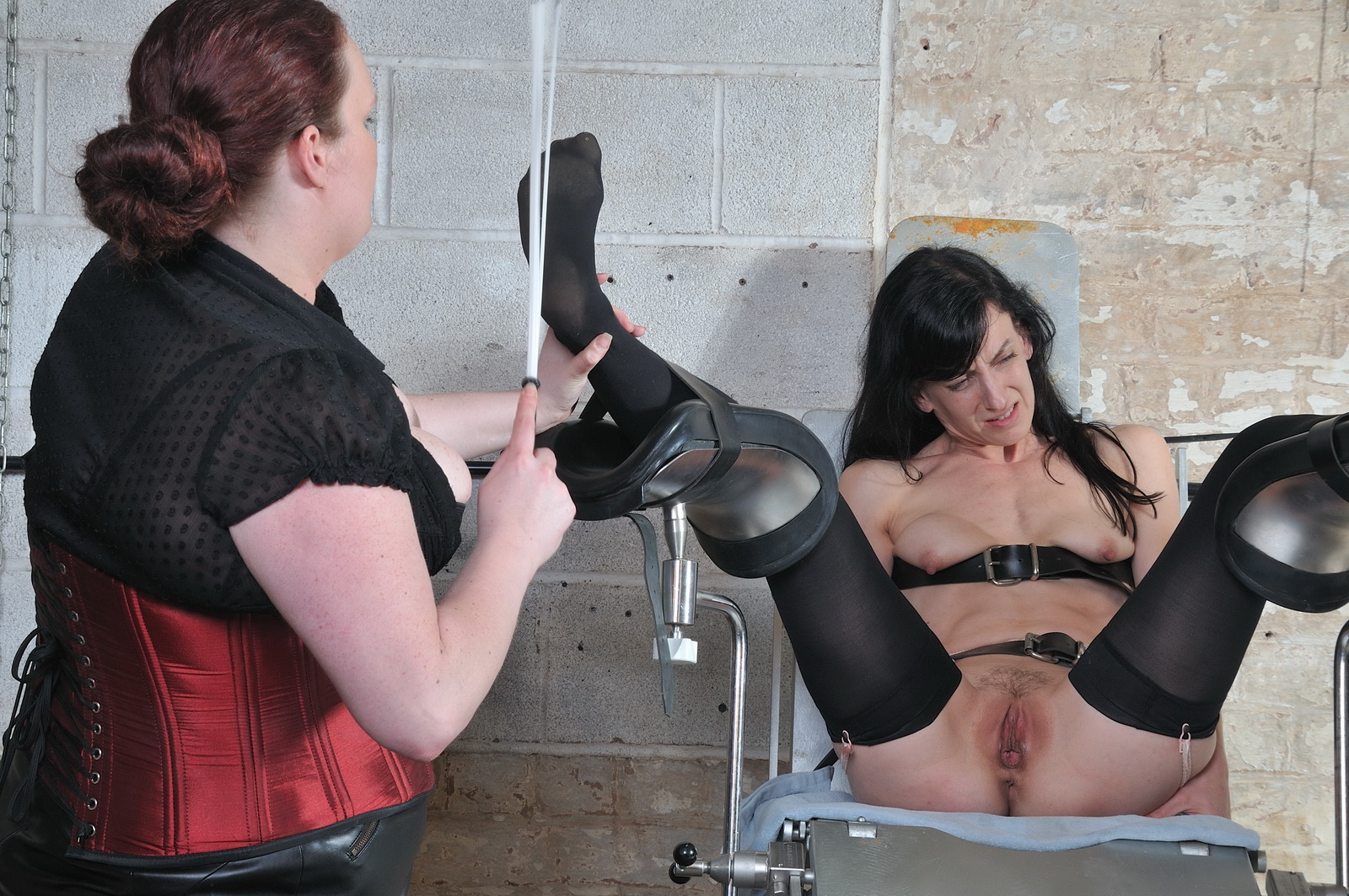 Sado foot torture of Elise Graves in double domination and punished toe torments at ThePainFiles.com BDSM Films with American fetish model. Slave girl Elise Graves is taken to the private dungeon by Master John and Mistress Xinran. The submissive is put in the medical chair with her feet exposed in the air.
The soles of Elise Graves feet are caned, whipped and prodded with pointy sticks. Mistress Xinran tortures the toes of Elise Graves while Master John canes her sore feet. Foot fetish of american fetish model in punished sole torture and toe torments.
Kinky double domination and foot fetish of slave Elise Graves in caned feet torture at The Pain Files by Mistress Xinran and Dom John.
Cute blonde maso-slave Satine Spark returns to ShadowSlaves.com for a hard lesbian BDSM adventure under the dominance of mistress Xinran. Lesbian BDSM of Satine Spark and cruel femdomme whipping of a hogtied blonde submissive suffering.
Enslaved fetishist Satine Spark in the BDSM feature film Monster Under The Bed available from Shadow Slaves in delightfully cruel and detailed HD.
Submissive Isanne Tied Up and Nipple Clamped in Bondage at Bondagettes.com. Blindfolded slave Isanne roped and dominated. Clamped on her nipples and sensory deprived blonde. Slave Isanne in bondage and pain!
The naughty blonde is blindfolded by plastic straps. Her breasts are tied up and she is restrained to a chair. A ballgag silences her moans as nipple clamps are applied. Sore nipples and helpless. Slave Isanne struggles in her bondage but no movement is possible. Kink and bondage!
Lovely blonde slave girl Isanne our newest feature at Sado News in amateur bondage and nipple clamped pain!
Kinky Isanne tied up at Bondagettes Damsels in Distress with breast bondage and nipple clamps.
Sweet slave Taylor Hearts bruised tits and nipple torture at the Shadow Slaves - BDSM Films dungeon. The blonde young sado masochist is tied, gagged and drooling in the punishment cellar.
Breast tortured Taylor Hearts gagged and drooling as her tits are marked and punished mercilessly by her experienced dom. For Taylor Heart the elastic tit torture and breast whipping brings out heartbreaking tears in her eyes.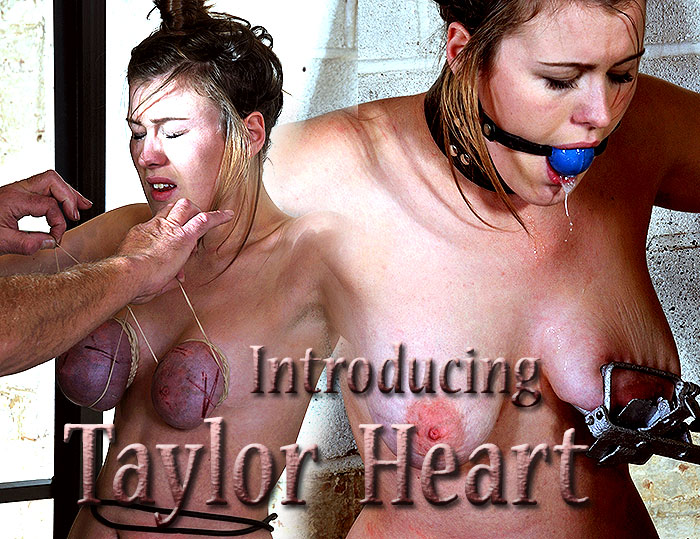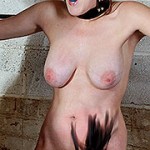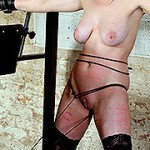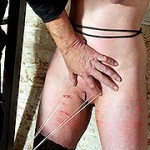 Full length movie of blonde submissive Taylor Hearts plastic elastic tit torture and bruised breast whipping of a debutant slave girl in the dungeon is available at Shadow Slaves in super HD for download.
A Cruel Mistress - Mistress punishing her slaves. A Day at Work - This hot little Asian loves to be tied up at work. You should see her at home. A glamour model tied - A beautiful posing woman is tied up and gagged. A Lesbian SM World - Real bdsm, real people, real pain. Abundant Bondage - Bondage To Make You Squirm. All Bondage - Rope bondage in a stunning exclusive pictorial. Asian Rope Sex - Beautiful Asian women hung and tied for your viewing pleasure. Wolf and Goddess Aiden have a history. They are best friends and business partners and since Wolf doesn't submit much anymore when he gets the itch to be at the foot of a goddess he looks no further then the one he trusts more than anyone else, Aiden. Starring: Aiden Starr, Wolf Hudson

Divine Bitches: A Sadistic Goddess
Watch Full HD movie now in Bondage Pay Per View
Bad Schoolgirl - These Asian schoolgirls have been very, very bad. BDSM EROTICISM - Free BDSM Galleries, Free Videos, Free Stories, Games And Much More! BDSM Hog Tied - Three hot galleries with extreme BDSM games! BDSM House - Beautiful slavesluts gagged, bound and prepared for hard torures by evil master. BDSM Lesbians - Free galleries of lesbian sm and bondage. Casey Calvert turns gorgeous Zoe Monroe into her personal sex fluffer. The best kinky threesome sex on the web! Starring: Casey Calvert, Tommy Pistol, Zoey Monroe

The Upper Floor: Training The Ass Licking Fluffer
Watch Full HD movie now in Bondage Pay Per View
Bdsm Pleasures - Real bdsm, no softcore! Free galleries and links. Bondage on beach - Three extreme bondage galleries with hot BDSM action! Bondage Slut - These asian sluts love to be tied up hard and fast. BOUND SLAVES - Bondage furniture, Picture galleries, links, BDSM Erotica & More! Brutal plays - Brutal plays. Caged Sex-Slave Gets Spanked - Latina Femme Domme spanks and pussy-trains her caged submissive
Amiable Torturer - Four galleries of Asian women in bondage. Arizona Torture - stardusts training. Armfuls of Breasts in Bondage - Large bare tit breast bondage fetish models rope bound Japanese style, nipple centered closeups of Shauna Ryan, Juliette, Stacy Burke. Armfuls of Breasts in Bondage - Breast bondage fetish models rope bound Japanese style, with special closeup galleries, starring Shauna Ryan, Katie Jordon, and many others.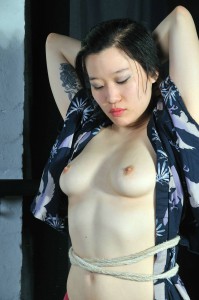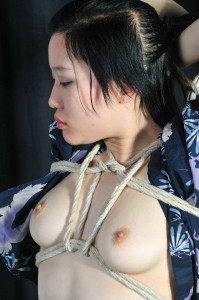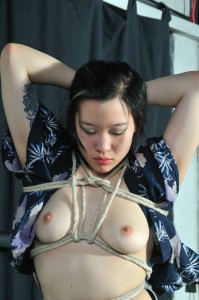 Photos by Shadow Slaves
Collection of beautiful models. Updated weekly. Token galeries with free samples. Ashlees Bondage World - Girls roped up and gagged. Asia Bound - Beautiful Asian women in exotic forms of Asian Bondage. Asian Bondage - Galleries of Asian women in bondage. Asian Bondage - Galleries of asian bondage pictures, erotic stories, videos and live chat.
Asian Bondage Fetish Planet - Pics of an Asian girl tied up and outside in the snow. Babes in Ballgags - Pictures of women in bondage and ballgags. Babes in Bondage - Pictures of babes tied up in all kinds of positions. Bad Bad Girls - Galleries of naughty girls being bound and punished.